History Of Bell Brothers Nurseries
The Bell family has been closely connected with farming at Benington, near Boston in Lincolnshire, for over a century.
Early 1960's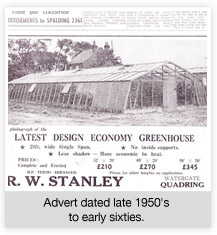 Bell Brothers Nurseries were founded in the early 60's by Bernard Bell. The newspaper photograph features an advertisement for a 20 foot-wide single span greenhouse which was Bernards first.
1970's
Bernard began growing tomato and brassica plants at the West End Nursery, and the business proved to be very successful. As demand for plants increased the facilities were extended to take advantage of an expanding market. By 1970 the site had grown more than ten-fold. The photo from 1970 shows the extent that the business had expanded up to that time.
1980's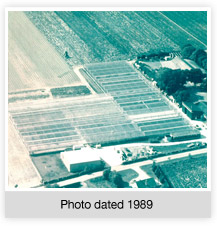 By the 80's the company had decided to switch to bedding plant production and continued to expand, taking advantage of the growing numbers of garden centres throughout the UK.
1990's
During the early to mid 90's the company built 3 more blocks of glasshouses and purchased its first lorry. In 1998 a one acre block of triple venlo glass was erected, this included a dutch moving bench system. The customer base had also expanded with more garden centres and multiples.
2000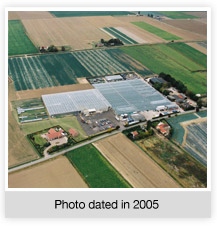 This decade saw big investment into the modernisation of the company. In 2002 another one acre of triple venlo was erected; again this had moving benches. In the same year a Tuinbouw Technisch Atelier automatic transplanter was purchased, this enabled 30% of production to be automated. The vehicle fleet was also increased to 4 lorries along with the companie's first articulated vehicle. In 2007 3 self levelling loading docks and a dispatch area were built. In the same year the company invested heavily in a bio-mass boiler along with installing heat piping the complete nursery. In 2009 investment was directed to a new production area.
2010 and Present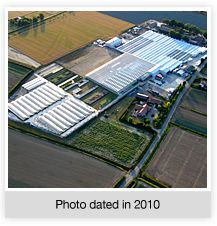 In 2010 we celebrated 50 years in Horticultural Production. 2012 saw the completion of another two acres of state-of-the-art growing facilities along with a new outlet for Retail and Cash and Carry customers. 2013 we expanded into the bulb market by a takeover of Alex EuroTrading.